| | |
| --- | --- |
| | |
Map of Sales

for the Weekend







This week's
Featured Sales

with


PHOTOS!


---
| | | |
| --- | --- | --- |
| Current Prices - - - Buy Estate Gold | | |
Calabria and Company

LLC

ESTATE SALE -

SATURDAY, MAY 28, 2016
7:00 AM TO 2:30 PM
333 & 335 KLAMATH DRIVE,

PITTSBURGH 15205


TWO HOUSES SIDE BY SIDE AND MORE!!!


HEADING TOWARD GREATER PITTSBURGH AIRPORT YOU WILL TAKE THE CAMPBELLS RUN ROAD EXIT, TURN LEFT TO STAY ONTO CAMPBELLS RUN GO TO LIGHT AND MAKE A RIGHT ON MCMICHAEL ROAD, STAY ON THIS ROAD BEARING RIGHT AT CURVE AND THEN STAY RIGHT AT FORK IN THE ROAD. TAKE RIGHT ON IROQUOIS DRIVE AND TURN LEFT TO STAY ON IROQUOIS DRIVE AND THEN RIGHT ON KLAMATH TO ARRIVE AT 333 & 335 ON LEFT.
TOO MUCH FUN SIDE BY SIDE!!! THERE ARE ANTIQUES, TOOLS, A TRUCK AND COLLECTIONS. THE WOMEN'S BUSINESS NETWORK MCMURRAY CHAPTER WILL BE AT THESE HOUSES AND SELLING HOTDOGS, CHIPS, AND WATER TO RAISE MONEY FOR THE ALZHEIMERS ASSOCIATION. COME OUT AND SHOP TILL YOU DROP AND EAT AND SHOP SOME MORE.


WE WILL START WITH HOUSE #1 WHICH IS 335,

BEAUTIFUL FARM TABLE WITH 6 CHAIRS IN THE KITCHEN, ISLAND CART, PORTABLE BAR TABLE WITH TWO STOOLS, KITCHEN AND SMALL APPLIANCES, DINING ROOM TABLE/1 LEAF/4 CHAIRS/BREAKFRONT AND SERVER WITH LARGE ROUND MIRROR ATTACHED, DOUBLE HALL BENCH WITH STORAGE, COFFEE TABLE AND MATCHING END TABLES, HAND CARVED VERY ORNATE AND ANTIQUE CHAIR, CORNER CURIO, SOFA TABLES, EXTREMELY LARGE PICTURE OF BARGE & OHIO RIVER, CHICKERING SQUARE GRAND PIANO – HAVE TO SEE THIS, IT'S ABSOLUTELY BEAUTIFUL, FULL BED, DRESSER/MIRROR, HIGH BACK ANTIQUE FULL BED HEADBOARD AND FOOTBOARD, LEATHER RECLINER, DRESSERS, OIL LANTERNS, SHIPS, SHIPWHEEL CLOCK, CLOTHING, JEWELRY, BOOKS, BLANKET BOX, LINENS, DOLLS, OLD ANTIQUE STOVE WHICH WORKS, INTERNATIONAL HARVESTER FREEZER, LITTLE SCARY LOOKS LIKE A GIANT COFFIN, IRONRITE MANGLE, MAYTAG WRINGER, ANTIQUE RCA, ALBUMS, MISC. GARAGE AND TOOLS, OUTDOOR GARDENING, BENCH, ANTIQUE CORN PLANTER, JOHN DEER TRACTOR, EXTENSION LADDER 50', AND A 1971 WITH ANTIQUE PLATES – INTERNATIONAL HARVESTER 348 ENGINE WITH HYDRAULIC TILT BODY, 27,000K.
GEEZ THAT'S JUST THE TIP OF THE ICEBERG

AND NOW ONTO #2 WHICH IS 333


BRAND NEW WHIRLPOOL REFRIGERATOR SIDE BY SIDE WITH ICE MAKER NEVER PLUGGED IN, NEW SHELVING FOR WORK VAN, NEW CRAFTSMAN STEEL FLOOR STAND WITH JACK STAND AND CREEPER, GAS DRYER KENMORE, 5 TON A.C. UNIT, 5 AIR COMPRESSORS – 1 GAS AND 4 ELECTRIC, NEW CARPET PADDING WITH TACK STRIPS, NEW METAL BAND SAW, PIPE THREADER, 30 TON PRESS, TABLE SAW, CROCKS, BERKEL COMMERCIAL SLICER, DRILLS, SOCKET SETS AND MANY TOOLS, ALBUMS, GAS PRESSURE WASHER, ENGINE STAND, STEAMER TRUNK, 6 TREE STANDS, A TREE LADDER NEW, 2 SCHWINN BIKES, 2 MOUNTAIN BIKES, BOAT MOTOR – CHRYSLER 6, 2 SNOWBLOWERS, CRAFTSMAN ROTOTILLER 5HP, CRAFTSMAN LEAF VAC 5HP, PORTABLE GAS LOG SPLITTER AND OK MEN YOU CAN STOP DROOLING, WOMEN THERE'S STUFF FOR YOU TOO, KITCHEN AND SMALL APPLIANCES, CANNING ACCESSORIES, LIGHTHOUSE COLLECTION BY THOMAS KINKAID, QUEEN BED/NIGHT STAND, CHEST OF DRAWERS, DRESSER W/MIRROR, JEWELRY, BOOKS, OH MY IT'S THE BEAR ROOM OVER 150 BEARRINGTON BEARS, COUCH, RECLINER, DINING ROOM TABLE/2 BOARDS/6 CHAIRS/CHINA CLOSET AND SERVER – SCREAMS 50'S, GAMES, SHELVING UNITS, GUN CABINET AND GUN RACK, TOYS AND THEN DID SOMEONE SAY "HOO-HOO" YES IT'S THE OWL ROOM, I GAVE UP COUNTING AFTER 200, CHRISTMAS AND AN ATTIC YET TO UNLOAD!!!
COME JOIN US FOR THE FUN FUN DAY.

Delivery Service Available

Estate Sale

Cabot/Winfield Twp., Saturday, May 28th 7:00 - 3:00

House Loaded & 4 Detached Garages!!

Don/t Miss this One....

Entire Contents:

Newer Washer, Electric Dryer, GE Side-by-side Refrig, Cermic-Top Electric Stove with 2 oven doors, Microwave, Chest Freezer, 1998 Buick Century, 1978 Buick, Kitchen Table/4 chairs, Diningroom Mahognery Table/6 chairs, China Cabinet, Buffet, Server, Sofas, beds, chests, dressers, desk, Flat Screen, linens, bedding, Tons of Material, & sewin notions, yarn, sewing machine, jewelry, games, records, books, bookshelves, Antique Scale, Hoosier Cabinet, Glassware, tools, grinder, plainer, drill press,ork bench, wood, fising rods, reels, trains, garden tools, wheel barrel, snowblower, rotiller, riding lawntractor, metal drafting cabinet, chain saw, alum ext ladders, patio furniture, exercise Bike, Boys Bike, tons of moore stuff!

812 Winfield Road

---

412-969-7158 or 412-835-3105

Delivery Service Available

Estate Sale

Pleasant Hills 15236
Sat. May 28 ~ 7:30-3:00

Rt. 51 - 500 East Bruceton Road
Pleasant Hills Apartments #313

Newer upholstered furnishings, large Samsung TV & stand, Dining room set, bedroom sets, rocking chair, decorative & kitchen items, MOORE!

---
MAY 28---WHITEHALL 15236

4661 MEADOWGREEN DR. 8:30-3:30


ABSOLUTELY FULL HOUSE!!


MAGNIFICENT ANTIQUE MARBLE TOP DRESSERS, PEDESTAL TABLES, ANTIQUE MARBLE TOP BUFFET & CHESTS, BEAUTIFUL CHERRY CRAWFORD DINING ROOM, JASPER SECRETARY DESK, CHILD'S ROCKER, MIRRORS, KROEHLER SOFA, VINTAGE CHESTS, FULL BEDROOM, MAPLE CHESTS, CRAWFORD MID CENTURY BEDROOM SET, ENAMEL TOP TABLE, ANTIQUE CHAIRS, LOTS ANTIQUE PICTURES/FRAMES, RETRO LAMPS, CHERRY DESKS, PA HOUSE TWIN BEDROOM, ARTWORK, ROCKERS, CLOCKS, LOADS COLLECTIBLES, FRANKLIN MINT PLATE COLLECTION, NORITAKE CHINA, LIMOGE, WATERFORD, LENOX, ROSENTHAL, FRANCISCAN WARE, BLUE WILLOW, NIPPON, MILK GLASS, VINTAGE BOTTLE COLLECTION, BRASS/COPPER, CRYSTAL, STEMWARE, GLASSWARE, BARWARE, LOTS COSTUME JEWELRY, VINTAGE KITCHEN, CORNING, CORELLE, TUPPERWARE, SMALL APPLIANCES, CROCKS, ART SUPPLIES, CANNING JARS/SUPPLIES, COOKWARE, BAKEWARE, LUCKY ENLARGER, KODAK SUPPLIES, COAT RACK, LOADS TOOLS, LAWN MOWER, HEDGE TRIMMERS, LADDERS, BIKES, VACUUMS, SHOPSMITH, HAND TOOLS, POWER TOOLS, TOOL BOXES, SANDERS, CRAFTSMAN JIGSAW, TILLER, TABLESAW, YARD TOOLS, SEEDER, SANDERS, FULL GARAGE, WASHER/DRYER, BAR STOOLS, PHILCO FREEZER, VIDEO CABINETS, CD'S/DVD'S/RECORDS, MOVIE PROJECTOR, LUGGAGE, VINTAGE HATS, & MUCH, MUCH, MORE!!
PITTSBURGH ESTATE SOLUTIONS/LAW ESTATE SALES




LAW ESTATE SALES / PITTSBURGH ESTATE SOLUTIONS


---




Accepted
TWO SALES THIS WEEKEND!!


MAY 28--BRENTWOOD 15227
PROVOST EXECUTIVE BUILDING


3401 PROVOST RD.
8:30-3:30


FAMILY BUSINESS LIQUIDATION, EVERYTHING IN PRISTINE CONDITION!!
FABULOUS VINTAGE HAMILTON DRAFTING TABLES, ANTIQUE DRAFTING CABINET, SUPPLIES, COMPUTER DESKS, STEELMASTER LEGAL FILE CABINETS, IBM TYPEWRITERS, CHERRY DESK, SOFA TABLE, WOODEN FILE CABINETS, LOADS OFFICE SUPPLIES, VINTAGE GE RADIO, LOTS BOOKS, METAL FILE CABINETS, OFFICE CHAIRS, CAD SUPPLIES, VINTAGE CHILD'S SCHOOL DESK, STEREO SYSTEM, PRINTERS, LAMPS, DIGITIZERS, DESK ITEMS, COPIER, PAPER, CLASSIC COLLECTIBLES, PICTURES/PRINTS, RADIO, PHONES, KITCHEN ITEMS SNO BLOWERS AND MUCH MORE!!
PITTSBURGH ESTATE SOLUTIONS/LAW ESTATE SALES




LAW ESTATE SALES / PITTSBURGH ESTATE SOLUTIONS


---




Accepted
Estate Sale

Aliquippa
Sat May 28 (8-3pm)
7 Linmar Homes
Aliquippa, Pa 15001

2yr old Frigidaire gas stove, 2 yr. old GE washer, 2 yr. old sofa, matching chair and ottoman. Sofa sleeper, étagère shelf, end tables, coffee table, custom drapes, 2 black TV stands, lamps, pictures and décor. Dresser/mirror, chests, night stand, bed frame. Women's clothes, size 6-8, shoes, purses and costume jewelry. Kitchenware, glassware, small appliances, kitchen microwave cart, linens and holiday. Kenmore frig, Whirlpool dryer, lawn chairs and much more!

---
ESTATE SALE

PLEASANT HILLS (15236)

SATURDAY, MAY 28TH

8:00 AM TO 4:00 PM

Directions: Route 51 to Old Clairton Road, Left on Picture, Right on Challen to 348 Challen Drive.

Flexsteel Sofa and Chair, Broyhill Sofa and Matching Chair, 5 Stiffel Lamps, Antique End Tables, Storage End Table with Magazine Rack, Bernhardt Dining Room with China Cabinet, Table and 6 Chairs, Stanley Mid Century Modern Bedroom with Triple Dresser and Mirror, Chest of Drawers, Full Bed and Nightstand, l960's Bedroom with Dresser and Mirror and Chest of Drawers, Twin Bed, Nightstand, Pictures, 2 Hargrove Paintings, Antique Mirror, Duncan Phyfe Table, Antique Chandelier, Oil Painting, Leather Top End Table, Bentwood Rocker, Antique Chair, Full Kitchen, Corning, Pyres, Toaster Oven, Mixer, Pressure Cooker, Meat Grinders, McCoy Cookie Jar, Nippon Vase, Old Prints, l950's Table and 4 Chairs, 2 Vintage Sears Sewing Machines in Cabinets, Minolta Camera, Pentax Camera, Canon Power Shot, Argo Camera with Flash, Revere Movie Camera, TV Stand, Linens, Old Electronics, IBM Selectric Typewriter, Rainbow Vacuum, Hoover Vacuum, Oreck Vacuum, JC Penney Console AM?FM Stereo with 8 Track and Turntable, Records, CDs, CD Spinner, VHS Tapes, Binoculars, Harman/Karden Subwoofer, 2 HP Printers, Sony Video Recorder, Zenith TV with VCR, DVD Player, Sanyo VHS Player, Console Zenith TV, Mirror, Large Number Phone, Shredder, Fireplace Tools, File Cabinet, Luggage, Vintage Hair Dryer, Chiming Wall Clock, Computer Desk, Corner Desk, Desk Lamp, Books, Ironing Board, Iron, Vintage Christmas, Plasticville, Lighted Standing Deer, Easter, Westinghouse Roasters, Bird Cage and Stand, Men's Clothing, Ties, Vintage Children's Clothing, Vintage Garment Bags, Jewelry, 2 Clothes Hampers, Lawn Tools, Hand Tools, Step Ladders, Extension Ladder, Bed Frame, Patio Table with 4 Swivel Chairs, Lawn Chairs, Flower Pots, Planters, Coolers, Homelite Gas Trimmer, Spreader, Metal Shelving, Roller Skates, Ice Skates, 2 Folding Chairs, Schwinn Bike and SO MUCH MORE!! DON'T MISS IT!!






---

Phone: 724-825-0882

Murdoch Estate

Liquidation






Estate Sale

Friday May 27, 2016

11 am - 6 pm

1266 Norberry Court #23
Cranberry, Pa 16066


Contents to include: Mid century dining table and buffet, sleeper sofa, rocker/recliner, lift chair, dresser, cedar chest,wall decor, lamps, tables, holiday, antique clock,much kitchen misc, cup/saucer collection, costume jewelry, linens, silver plate flatware and hollow ware, Depression glass, and much more!



With proper ID

Phone: 724-328-4418
Estate Sale

Saturday
May 28, 2016
9 am- 4 pm

2594 Evergreen Drive
Indiana, Pa 15701

Contents to include: dining room set, bedroom sets, piano, sofas, chairs, coffee and end tables, brass etegere, much house hold misc, kitchen items, desks, chairs, park bench, lots of tools, lawn and garden, vintage console stereo, 4 vintage bar stools, wall decor, other decor items, and much more!

Nice sale!

Worth the trip!




With proper ID

Phone: 724-328-4418
You could post your sale HERE!

Spots like those above are available for anyone having an ESTATE SALE

Just click the PAY NOW Button a little further down the page.
ESTATE SALE

SATURDAY, MAY 28, 7:30A-3:00P
WEXFORD, 2526 CLUBHOUSE DR., 15090

Directions: I-79, Wexford exit, Rte. 910-East, RIGHT Brandt School, RIGHT Clubhouse Dr.

Lovely home. Artwork including Mamie Jopling oils, watercolors, Barbara Mock print, R. Michel oils, framed, signed Moss posters, M. Wayne Dyer; antiques and collectibles, glassware, Syracuse "Federal Shape" china service 12, stemware, Mexican pottery, silver-plated flatware, European Wood Classic oak trestle dining room table (opens up to seat 12 people), 12 ladder-back chairs, large hutch, lots picture frames, leather recliner, marble-top end tables, Ethan Allen drop-leaf coffee table and end table, Victorian oak washstand, oriental rug, large antique armoire, queen beds, twin bed frames, dressers, chests, night stands, shelving, mahogany dresser w/mirror, maple twin bed frame, bookcase, dresser, chest, night stand, toy box, Paracca Southwest rug, Panasonic screen/monitor, oak sideboard/liquor cabinet, oak cart, mirrors, decorator floor and table lamps, guitar w/amplifier (ESP Ltd), electronics, cameras, books, cookbooks, linens, black mink jacket, cashmere coat, clothing, accessories, small appliances, antique tools, fishing rods, new dog stroller, trunk, luggage, garden tools, steamer, planters, crocks, Husqvarna 8024STE snowblower, tons more! Cash!



Jaye Wilkinson & Associates Or Contact Us Here

Phone: (724)-728-9988



ALL COLLECTIBLES:

917 Union Ave McKeesport PA 15132
Sat and Sun, May 28-29 th, from 9:00-1:00 pm

Pottery, Lenox, Depression Ware, glassware, fine china, cups and saucers, teapots, vases, fine jewelry. A lot of vintage and antique pieces to add to your collections..

Saturday….May 28th…..
23 Oak Street, Emsworth 15202…..
8am-3pm

Pennsylvania & Lake Erie Railroad items, furniture – interesting styles, RECORDS (45's & Albums), Swarovski Crystal pieces in boxes, Cameras: Baby Brownie Special / Spartus Full View / Polaroid Land Camera 80A in case w / access. / others, Police belt carry cases containing hand cuffs & Mace, Dansk candle holders, Alpine Syracuse USA China set, wicker set, Anthony USA vintage ashtrays, original Calvert Ship, vintage bar cabinet w/opening front & light, various unique radio: armor helmet / train / etc.., costume jewelry, Waterford Crystal spray perfume bottle in box, unique lighters, IN BOX Lady SunBeam Shave Master Razor, miniature furniture and in box furniture items waiting to be built, cookbooks, kitchen items, all house décor, garage & basement items, GENUINE Murano & Venetian glass pieces, washer/dryer, side by side fridge, gas stove, vintage glassware sets, patio items, planters, gardening things, tools, Capo De Monte', Eky instant viewer, crystal & china..Austria / Germany / Czech / Yugoslavia / Royal Daulton / Lenox / Limoges / etc.., colored glass, thimbles, Five Famous Perfumes by Dana and others perfumes, Hummel's w/Western Germany on them, Rosenthal Bavarian Germany China set Sels-Plossberg, cast iron skillet, HAND PAINTED GLASS BEER MUGS – beautiful, blue denim, vintage typewriters, cookware set, books, bread pans, Poland China - Fanolina ?, Androck sifter, ROYAL HAEGER USA items, vase collection some names yet not limited to: Wedgewood-Spode-Noritake-Richard Ginori Italy-Verbano Argentina-Royal Copenhagen-royal albert-royal Daulton-Japanese-Germany-Austria-Baverian-Czech-plus, 3 sided glass tall curio cabinet with side entry, multiple pot and pan sets, PLUS SOOOO MUCH MORE!!!!!!

Parking available on corner at apartment complex approx. three houses down...MUST PARK RESPECTFULLY THOUGH...on street parking available on ne side only - please follow traffic pattern - THANKS


WESTERN PA ESTATE LIQUIDATORS




Western PA Estate Liquidators



Certified Appraiser




Phone: 724-816-9342

WE DELIVER!
NEW! - Search Craigslist for Estate Sales! i.e. "estate sale November 14"



| | |
| --- | --- |
| | If you have a LARGE estate sale with the entire contents of the home, please consider a premium ad here on this page by clicking the button below. |
More Estate Sales to come!
Check back throughout the week.

Oh Yeah! - Its almost Saturday !
Have you read Dan Rooney's book on growing up on the OLD NORTH SIDE?

If not, we highly recomend it. It was printed in limited quantities and someday will surely be hard to find. Selling in many places for upwards of 50.00, get it now for as low as 15.50. Just click the book to the right

---


PLACE YOUR ESTATE SALE AD - NOW-





Pittsburgh Estate Sales now in our 7th year!
Born unto the internet February 14th, 2009


Thank You Pittsburgh!
Check us out on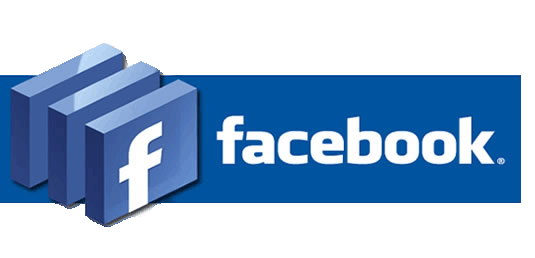 This site best viewed with FIREFOX web browser
All items listed, described and pictured on Pittsburgh Estate sales . com are the
sole responsibility of the estate liquidator, or listing party.
Pittsburgh Estate Sales . com is not responsible for, and make no guarantee
for any item's availability, price, condition or authenticity.
©2009-2016 Pittsburgh Estate Sales . Com