| | |
| --- | --- |
| | |
Map of Sales

for the Weekend







This week's
Featured Sales

with


PHOTOS!


---
| | | |
| --- | --- | --- |
| Current Prices - - - Buy Estate Gold | | |
Golden Estate sales is not affiliated with Golden Treasures estate liquidation

Golden

Estate Sale



SCENERY HILL, 15360
Saturday, October 1
7:30 a.m. – 3:00 p.m.

Dir: Rt. 519, Brush Run Rd., Frazee Rd., 1 Sunedecker Rd., Follow The Yellow Arrows!


Heckman Sideboard, New Sherrill Sofa & Loveseat, PA House Chair & Ottoman, Slate Top Coffee Table, Various Upholstered & Hardwood Furnishings, Bar Stools, Area Rugs, Desks, Queen High Poster BR Set, Bookcases, Chests, Wreaths, Upright & Chest Freezers, Stained Glass Windows, Sewing Machines, Power Washer, Potter's Wheel, Games, Kitchen Items, Small Electrics, Linens, Kitchen Table & Chairs, Full Wicker BR Set, Decorator Items, Mirrors, 1940's Baby Scale, Doll House & Contents, Outdoor Furnishings, Clay Pigeon Launcher, Kitchen Cabinets & Countertop, Electric Guitar & Amplifier, Gas Grill, Porch Swing, Tools, Lawn & Garden, Wine Press, 48" John Deere Lawn Tractor, Lots Of Other Misc. Items, Delivery Always Available In Our Enclosed Box Truck! Golden Estate Sales

---




Golden Estate Sales or Contact us here

Phone: 724-941-8373

Patricia A. Golden, ISA

Accredited Appraiser

Member of International Society of Appraisers

DELIVERY AVAILABLE in Enclosed Truck

On-Site Same Day Delivery In Our Enclosed Box Truck!
Delivery Service Available

Estate Sale

Saturday October 1st

Upper St. Clair

7:30-3:00 -

6 Antique Orential Rugs, Prints, Kawai ES6-Electric Piano, Antiques & Collectibles, Stereo-Electronics, Mantle Clock, China, Glassware, Linens, Records, DVD's, CD's, Jewelry, Bar Stools, Frames, Tea Cart, Diningroom Table/chairs, Oreck/Shark Sweepers, flatware, Weber Grill, End/Sofa/coffee Tables, Lamps, LawnMower, Queen Bed, Hedge Clippers, Air Rifle, Moore.

Route 19 South (Right) Old Washington Road (left) Hastingmills - (Left ) Ashlawn (Right) Giant Oaks, (Left) 1456 Lattidome Drive 15241

---

412-969-7158 or 412-835-3105

Delivery Service Available

Estate Sale

Squirrel Hill 15217

Sat. Oct. 1 ~ 7:30-3:00

Dining room & office furnishings, cedar chest, bookcases, teapot collection, futon, bedroom set, dorm fridge, kitchen items, decorative & collectible items, MOORE!

---
Delivery Service Available

Estate Sale

Sat. October 1 ~ 7:30-3:00
Dormont 15216
3089 Pinehurst Ave.

Living, dining & bedroom furniture, hoosier cabinet, 6 step right mount & 9 step left mount stairlift, books, portable A/C unit, victrola, wagon wheel, vintage large glass showcase, mens hats, cane collection, spinning wheel, anniversary clock, books,Glassware, buttons, trench art, tapestry couch, military items, military books, rock collection, music cabinet, Hall & Westinghouse china, crocks, washboards, key collection, vintage scrapbooks & newspapers, antique desk, crystal lamps, oriental vases, records, insulators, old photos, retro/vintage porch furniture, MOORE! MOORE!

---
OCTOBER 1,-----

CARRICK 15210
344 LINE STREET
8:30-4:00


PICKERS PARADISE!!

HOUSE ABSOLUTELY OVERFLOWING!
DREXEL STYLE DINING ROOM, SIMMONS SOFA'S, DREXEL BEDROOM, COFFEE/END TABLES, OCCASIONAL CHAIRS, DESK, DINETTE SET, BOOKCASES, CHESTS, LAMPS, CEDAR CHEST, ROLL TOP DESK,

THOUSANDS OF COLLECTIBLE ITEMS!! OVER 2,000 pcs. AFRICAN FOLK ART, MASKS, STATUES, MURANO GLASS, CRYSTAL, LENOX, STUEBEN, WEDGEWOOD, DECANTERS, HUNDREDS OF RELIGIOUS ITEMS, ARTWORK, GLASSWARE, BARWARE, COLLECTIBLE PLATES,

COSTUME JEWELRY, COLORED GLASS/VASES, ORIENTAL DECOR, KITCHEN, CORNING CORELLE, PYREX, BAKEWARE, COOKWARE, CHINA, SMALL APPLIANCES, VINTAGE JUICER, SCONCES,
LOADS FIGURINES, BRONZE/BRASS COLLECTION,

OVER 3,000 CRAFT ITEMS, WOOD WORKING TOOLS, TONS OF TONS OF CRAFT SUPPLIES, OVER 300 RECORDS/CD'S/DVD'S/CASSETTES, 8-TRACK TAPES, THOUSANDS OF NUT/BOLTS/NAILS/SCREWS, HUNDREDS SCREWDRIVERS/WRENCH'S/HAMMERS/ PLIERS, SOCKET SETS, SANDERS, CLAMPS, ROUTER TABLE, SCROLL SAW, DRILLS, DRILL BITS, WIRING, ELECTRICAL SUPPLIES, BAND SAW, TOOL BOXES, WORK BENCH, VISE, VINTAGE TOOL CHESTS, STORAGE CABINETS, POWER TOOLS/HAND TOOLS, PAINT/PAINT SUPPLIES, GARAGE ITEMS, YARD TOOLS, LOADS YARD DECOR, NUMEROUS BIRD HOUSES, LADDERS, METAL CABINETS, PATIO FURNITURE, PICTURE/FRAMES, FULL SHED,
PLANTS/PLANTERS, LAWN FURNITURE, WOOD, LOADS MISCELLANEOUS, X-MAS, VINTAGE RIBBONS, WASHER/DRYER, AND TONS MORE!!
TOO MUCH TO LIST!
MUST SEE!




PARK ON HOUSE SIDE ONLY AND ON WALTON STREET!
CAUTION PARKING PLEASE
LINDA SAYS THANK YOU!!


PITTSBURGH ESTATE SOLUTIONS/LAW ESTATE SALES



---




Accepted
Estate Sale

Two sales this weekend!!

#1

Saturday
October 1, 2016
9 am - 4 pm
1025 Gill Hall Road
Jefferson Hills, PA 15025 (Clairton)

Contents to include: console piano with bench, antique bedroom sets, dressers, chests, beds, mid century modern dining room set, coffee and end tables, lamps, vintage kitchen set, kitchen table/chairs on wheels, old trains, glassware, kitchen and household misc. refrigerator, upright freezer, washer/dryer, sewing machine. tools, and much more!
Please bring a truck and help if buying large, heavy items.
More information and photos at: scottsoloestatesales.com

#2

Saturday
October 1, 2016
9 am - 4 pm

1254 Blue Jay Drive

Pittsburgh, (Scott Township) Pa 15243


Entire contents to include: custom made white sofa, upholstered chairs, coffee and end tables, sofa tables glass etegere, mid century Asian inspired dining room table with leafs, pads, 8 chairs, china cabinet, server, wrought iron patio furniture, king size brass bed, desk unit, book shelves, ladies clothing vintage suit trimmed in fur, hats, shoes, costume jewelry, mid century credenza, mirrors, books, records, chests, dressers, twin brass bed, tables, lamps, wall decor, Lenox, Baccarat candle holders, secretary bookcase with matching chair, crystal, glassware, much household and kitchen misc, garage items, aluminum extension ladders, and much more! .

Please bring help and a truck for large heavy items!





With proper ID

Phone: 724-328-4418
*** Estate Sale ***


759 Carl Avenue
New Kensington, 15068

Friday September 30 9 am to 3 pm
Saturday October 1 9 am to 3 pm

Thomasville dining room table, chairs, china cabinet, kitchen table chairs, hoosier top, curios, waterfall dresser, armoire, black mirrored bedroom set, Lane cedar, ornate end tables, and more furniture. Ornate crystal lighting, and chandelier. Depression, cut glassware, kitchen, household, linens, washer, dryer, refrigerator and more!

REMEMBRANCE ESTATE SALES

Phone: (724)-681-1205



Remembrance

Estate Sales
Estate Sale

Mt Lebanon 15228

Saturday October 1st - 8:00 - 3:00
304 Bower Hill Road


Please join us Saturday at a historic Mt. Lebanon farm house for a wonderfully eclectic estate sale. Items including but not limited to: Paul Mcobb kitchen table set, Mid Century and contemporary design and furniture, original watercolors, oil paintings, lithographs, serigraphs, prints, and other unique folk art. Antique furniture, handmade Halloween costumes, outdoor patio furniture, authentic Fiestaware dishware, and of course, so much more! Hope to see you there!



Please park on Ralston Place, perpendicular to Bower Hill Road.


Estate Sale

Saturday October 1st
CANONSBURG

219 Spruce Street

Canonsburg, PA 15317


7AM-3:30PM

Thomasville Dining Room suite, Grandfather Clock, Electric Lift Chair, Stair Lift, Blu-ray Player, Soda Stream, Masonry Tools, Vintage Push mower, Multiple bedroom suites, Kenmore French door refrigerator, 2 gas grills, New home sewing machine / serger, Acrosonic Piano, Player Piano, Pfaltzgraff Dinnerware "Tea Rose pattern", Midcentury stand up hair dryer, Saloon doors, Exercise equipment, Vintage clothes, Lamps, Books, Costume Jewelry, Gorgeous mirrors, Sheet music, Glassware, Petite clothing, Garden decorations, and tons of misc. household

Dir: Pike Street, turn up Hutchinson at Salandras, Right on Spruce Street


You could post your sale HERE!

Spots like those above are available for anyone having an ESTATE SALE

Just click the PAY NOW Button a little further down the page.
Joan Keane

CARNEGIE ESTATE SALE

23 Swallow Hill Road 15106

Sat - Sun October 1 & 2

10AM 4PM

Affluent elderly couple, 90"s in nursing home. Compulsive antique collecter buyers for more than 50 years consumed by the need to find "treasures". House and storage facility filled with over 5,000 pieces. This is part 1 of a two month process. Many quality important pieces not usually found in estate sales or auctions . Some items date back to Revolutionary War days. Many "signed" pieces. Much metalware in tin, copper, pewter, brass. Sterling silver flatware and hollowware. Staffordshire , other old porcelain. German bisque, German steins, Early glass. Large paperweight collection. Many antique oil lamps. Duncan Miller swans, etc. Blue/grey crocks. Flow blue china. Inuit carvings. R. Doulton dogs. Old Marbles, bottles. Victorian silverplate. Advertising items and much more to be discovered as we unpack more than 400 large boxes. Gold 14k, 18k jewelry (some with diamonds, precious stones) Sterling and fashion jewelry.


J.KEANE 412-279-3229
Estate Sale

MT. LEBANON
SATURDAY, OCTOBER 1, 8AM-3PM
SUNDAY, OCTOBER 2 , 10AM-2 PM

131 MARLIN DRIVE E., 15216

From Cochran Road go L or R on Arden Dr., Right on Marlin Dr E (No street signs permitted)

Former home of long time Pittsburgh couple. Lots of interesting examples in all categories. The entire house is full from top to bottom.

China and glass: Large sets of Wedgwood Queensware china, Quimper (Antique and Vintage), Noritake, and majolica. Many pieces of hand painted china and of depression glass including cobalt and ruby drinking glasses.

Clocks: Hamilton Chronometer Model 22 with inner and outer boxes in working order, Wattles Pittsburgh PA Ansonia Marble Mantle clock, carriage clocks, Seth Thomas Ships clock, and more.

Books: Hundreds of books on all subjects with lots on art, travel and music.

Cameras: Lots of cameras, camera equipment and photo developing equipment including Rolliecord, Pentax, Yashica, Vivatar lenses, processing equipment, and binoculars including Leitz/Leica and Tasco and more.

Furniture: Nice mid century drop leaf table, wooden cabinet storage chests/servers, mission oak footstool, Chippendale style chairs, drum tables, stereo stand, bookshelves large and small, lots of miscellaneous chairs, small dresser and mirror, iron and brass bed, several desks including a computer work station desk, Chinoserie style secretary desk, and more.

Kitchen Items: Lots of vintage mixing bowls, wooden ware including Dansk, Staved and others, Le Crueset, Koben style enamel ware, Arabia serving pieces, copper pots and pans, vintage glasses, knives, and more.

Art Work: Many prints and other medium by artist including Robert Bowden, Phillipe Leviere, Martha Crockett, G Thomas Cavalho, Nevin Kerr, J. Garcia-LLort, John Johns and more.

Vintage Hi Fi and stereo equipment: Four KLH Model Nine speakers, pair KLH stereo speakers, Akai and Pioneer reel to reel, Altec Lansing speaker with cross over apparatus, many records (LP, 78s, 45s), cds, reel to reel tapes and more.

Items of note: Early Nicole Freres music box, Case XX Sheath Knife, early Odell's Type Writer and additional typewriters, over 750 magic lantern glass slides, lots of vintage clothing, linens, costume jewelry, many seashells, post cards, and much more.

A lot not pictured yet

CASH, CREDIT AND CARRY

Yard, Garage and Outdoor Items: Lots of office supplies, tools, yard and lawn tools, Virginia Metal Crafters bird bath and sun dial, Weber charcoal grill, Old Smokey grill, Pee Wee wooden wagon, aluminum ladder, lawn furniture including rattan set, flags, and more.

Please bring assistance for furniture purchases.

NO LARGE CARRY ALL OR TOTES





Credit and debit cards accepted






ESTATE SALE
SATURDAY, OCTOBER 01, 7:3A-3:00P
MT. LEBANON, 712 PINOAK, 15243

Directions: Cochran, Bower Hill, RIGHT Moffet, Pinoak

(Note: No directional signs permitted in Mt. Lebanon)

Phenomenal upscale estate sale. Baker down-filled three-piece sectional sofa, custom-made table with four chairs, two stools with extra fabric, two Perlora leather love seats and ottoman, end tables, triangular table, Willow & Reed chair and ottoman, four oak and upholstered chairs, red waterfall sofa table, lovely Henredon chairs with ottoman, wicker cheval mirror, dresser and night stand, dressers, round table with four chairs, twin beds, brass fireplace screen, brass andirons, antique victrola cabinet, Stiffel lamps, Bloch china \"Blue Skies\", collectible glassware, Orrefors, Swarovski, metal statues, artwork, Agam, Edna Hibel, watercolors, prints, Rocky Raco Pittsburgh picture, K Sheridan, Dolores Brenner \"Rain Forest\" print, designer clothing, (Escada, Armani), designer shoes (size 10), glass three piece desk, mantle clock, HP Office Jet, trunk, shelving, weights, Beanie Babies, Bobble Heads, cds, videos, tons more! Cash! (Must remove shoes)


Jaye Wilkinson & Associates Or Contact Us Here

Phone: (7724)-728-9988



ESTATE SALE


"SUNDAY"

, OCTOBER 02, 7:30A-3:00P
WEXFORD, "GREY OAKS"
1824 WILLOW OAK DR., 15090

Directions: Rte. 910-East, RIGHT Wexford Run, Willow Oak

Lovely palatial home. House loaded! Burgundy leather sofa and love seat, Bob Timberlake end and coffee tables, Ethan Allen recliner, Ethan Allen sofa, wing-back chairs, low boy, secretary/two-door glass cabinet, Thomasville wingback chairs, accent tables, Techline white six-piece bedroom - twin bed, dresser, chest, bookcase; king bed, brass headboard, Leathercraft sofa, love seat, Harden chair and ottoman, Ethan Allen coffee and end tables, several flat screen tvs, American of Martinsville dresser, gentlemen's chest, night stands, cheval mirror, double bed, dresser, chest, sofa bed, futon, rocker, toys, baby doll beds, lamps, bedding, linens, artwork (Claude Monet), florals, collectible glassware, decorator rugs, Stone Henge dishes, pots, pans, cookbooks, Samsung 42" flat screen tv, entertainment cabinet, Monster Power Home Theater Reference Center, fireplace tools, decor, sofa table, Life Fitness, Aerodyne, Elliptical, stereo, bicycle, games, toys, Fisher Price, Playschool, Disney, Cabbage Patch, Antique erector set and newer erector set, rocking chair, doll bunk beds, pedal car, many stuffed animals, Legos, blocks, tinker toys, games, puzzles, radio flyer wagon, sled, Lionel train, men & women's winter coats, Spring & fall jackets, and raincoats - London Fog, Burberry,Tommy Hilfiger, Ann Taylor, Nautica, Columbia, Woolrich, Valerie Stevens, Jones of New York, Polo, Talbots, Forcaster, Ralph Lauren women's coats (sizes M, L, XL) men's coats (sizes LG, XL), tools, golf clubs, Xmas, Easter, Halloween, old cameras, coins, guitar, server, Winston patio furniture including two chaises, chairs, tea cart, small tables, table/four swivel chairs; car supplies, tools, wet/dry vac, lawn chairs, tons and tons more of unpacked bins and boxes! Cash! (Must remove shoes).

Jaye Wilkinson & Associates Or Contact Us Here

Phone: (7724)-728-9988



Search Craigslist for Estate Sales! OR "Anything Else. i.e. "estate sale November 14"
| | |
| --- | --- |
| | If you have a LARGE estate sale with the entire contents of the home, please consider a premium ad here on this page by clicking the button below. |
More Estate Sales to come!
Check back throughout the week.

Oh Yeah! - Its almost Saturday !
Have you read Dan Rooney's book on growing up on the OLD NORTH SIDE?

If not, we highly recomend it. It was printed in limited quantities and someday will surely be hard to find. Selling in many places for upwards of 50.00, get it now for as low as 15.50. Just click the book to the right

---


PLACE YOUR ESTATE SALE AD - NOW-



Pittsburgh Estate Sales now in our 7th year!
Born unto the internet February 14th, 2009


Thank You Pittsburgh!
Check us out on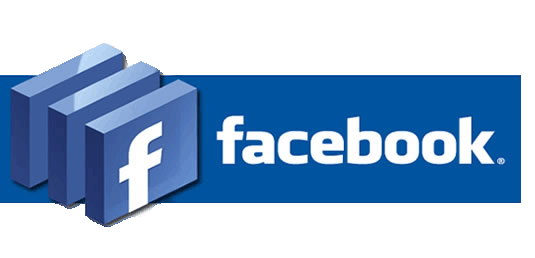 This site best viewed with FIREFOX web browser
All items listed, described and pictured on Pittsburgh Estate sales . com are the
sole responsibility of the estate liquidator, or listing party.
Pittsburgh Estate Sales . com is not responsible for, and make no guarantee
for any item's availability, price, condition or authenticity.
©2009-2016 Pittsburgh Estate Sales . Com